MDU Solutions
Zegga LLC provides communications solutions to the MDU (Multiple Dwelling Unit) market with a special focus on providing high quality low cost and maintenance free television, broadband and voice over IP telephone systems for schools, offices, apartment complexes and condominiums.
Our ZEGGA BOX 2000 provides an easy to configure on-site solution that reduces wiring costs while providing a variety of add-on services options that allow local building managers to connect or disconnect individual unit service options with minimal training. Every ZEGGA unit is solid state and remotely configurable, so management is quick and convienent.
Contact your ZEGGA Rep today and ask for a free quote.
VOIce, Cable, Data & NOW WiFI in one Box!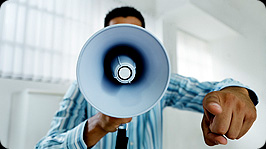 in October of 2013 the ZEGGA BOX 3000 will be available as an upgrade for buildings currently using the ZEGGA 2000.
These new units are preconfigured with security settings for each box and boxes and designed to enable individual users to use their wifi enabled devices without conflicts with neighbors or concerns about unsecure connections.
Reserve your boxes today!
ZEGGA news
Training In Miami
Wed, May 15, 2013

ZEGGA Building Manager Communication Services Training in Miami Beach Florida. Join us for a 3 hour training session at the Beautiful Fontainebleau Hotel. The 8:30 am session is free to all client managers. Just make your reservations and bring your bathing suit for the afternoon. Breakfast and lunch will be served. http://www.fontainebleau.com/