ZEGGA Contacts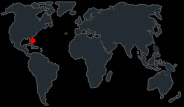 ZEGGA Communications LLC.

Your Partner for
Network Infrastructure
Support and Implementation
contact form
For faster service please contact the phone number on the bottom of your television box or router. For all other inquiries use the contact form below.
Service Problems?
Take these steps first.

Restart
Unplug your router or television box. Wait 60 seconds and plug it back in. Storms and power fluctuations can cause equipment to malfunction. A clean restart will often fix any problem.
Check with Neighbors
Is everyone in your building or complex having service problems too? If so, please contact your building manager and let them know.
Downed Lines, Smoke or Fires
If you spot any downed lines or detect smoke or fires, contact emergency services immediately. Never attempt to touch or repair any downed line yourself.